Notice: Undefined variable: output in /data/62/3/136/6/3951006/user/4388106/htdocs/wordpress1/wp-content/themes/wilson-corpsite/functions.php on line 418

Leadership Conference
Leadership Conference
The Wilson® Leadership Conference is designed exclusively for administrators in school districts and organizations that are collaborating with Wilson to achieve literacy for all.
Learn from and engage with distinguished experts in the fields of literacy education and implementation science with a focus on current trends and research.
Be inspired by authors and master educators who have been "in your shoes."
Share with fellow administrators from across the country your experiences, successes, and challenges in leading the change to improve literacy for all students in your school district.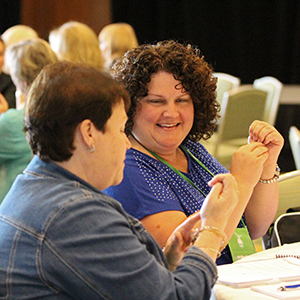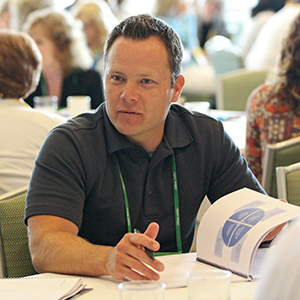 Held during the same time as the Wilson Certified Teacher Conference and the Annual Trainer Meeting, the Leadership Conference has shared keynote speakers as well as sessions specific to administrators' concerns. This experience creates the opportunity for dialogue, learning, and mutual support among educators in the same school/district but in differing roles, which then transfers to the district's culture. This exciting event is held every other year.
View our story and video highlighting Wilson's 2016 conferences to get a taste of this exciting event!
Save the Date for Summer 2018!
WHEN: Monday, July 9—Tuesday, July 10, 2018
WHERE: Seaport Hotel, Boston, MA
The Seaport Hotel & World Trade Center provides refreshingly a different style and service in Boston. Located on the waterfront in the bustling Seaport District, the Seaport Hotel offers you luxury accommodations with dazzling city and harbor views and incredibly convenient access to all major points of interest.
"The topics and information presented at the Wilson Leadership Conference always inspire our literacy team to craft the kickoff for the new school year for our teachers and administrators! Thank you for another great conference."
– Pat Roberts,
Executive Director, AIM Academy in PA