Notice: Undefined variable: output in /data/62/3/136/6/3951006/user/4388106/htdocs/wordpress1/wp-content/themes/wilson-corpsite/functions.php on line 418

Endorsements
Endorsements
International Dyslexia Association
The International Dyslexia Association (IDA) focuses on the complex issues of dyslexia, promoting effective teacher preparation and intervention strategies for students with dyslexia as one of their goals. Following an independent review process, Wilson Language Training® and Wilson® Accredited Partners received accreditation by the IDA as an Independent Teacher Training Program, indicating our alignment to IDA's Knowledge and Practice Standards for Teachers of Reading. This recognition demonstrates that Wilson certified educators are well-qualified to provide instruction to students with dyslexia based on recognized best practices and standards in the field.
Council of Administrators of Special Education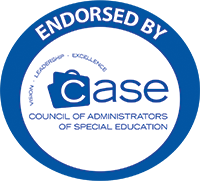 The Council of Administrators of Special Education (CASE) is an international professional educational organization whose mission is to provide leadership and support to members by shaping policies and practices which impact the quality of education. After a rigorous evaluation conducted by the CASE Publications and Products Review Committee (PPRC) and approved by the CASE Executive Committee, Wilson is proud to announce that the Wilson Reading System® (WRS) is a program endorsed by CASE.
Social Content Standards
The Wilson Reading System is approved by the California State Board of Education as meeting the state's social content standards. Learn more about how Wilson materials meet these important social content standards.