Find a Certified Instructor
Our policy to provide a list of only WRS certified individuals who are currently credentialed as a Wilson® Dyslexia Practitioner or Wilson® Dyslexia Therapist is our way of assuring the integrity of the program. This supports the implementation of the program in the way it was designed so that students successfully learn to read and spell.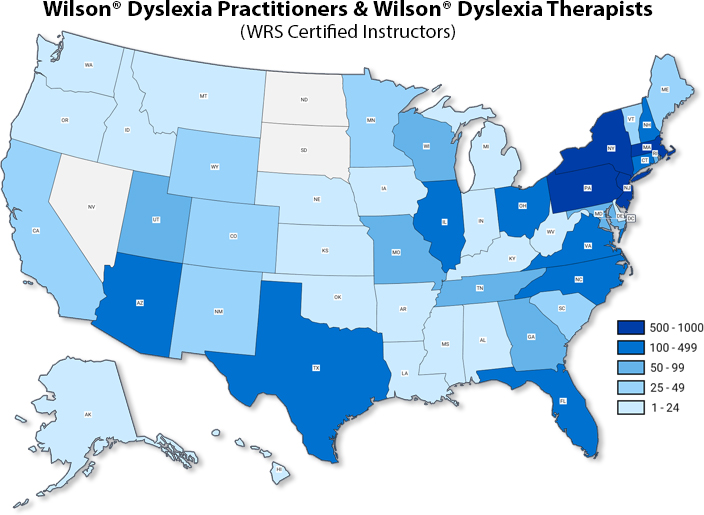 To find a WRS Level I (Wilson Dyslexia Practitioner) or Level II (Wilson Dyslexia Therapist) certified instructor in your area, or to verify that a teacher or tutor you are currently using is WRS certified, please contact us or call the Wilson Customer Support Center at 800.899.8454 (Monday-Friday, 8am-5pm ET).