School & District Implementation
School & District Implementation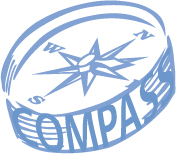 The Wilson approach with schools and districts interested in securing professional learning is to develop comprehensive literacy plans encompassing the training and materials needed to begin or sustain implementation with our programs. This process is called COMPASS. COMPASS represents COMprehensive Plans for Achieving Success and Sustainability. Wilson's goal in this collaborative process is to create the pathway to build each school's or district's self-sustaining capacity to utilize and support Wilson's programs by developing Facilitators and Presenters for Fundations® and Just Words®, as well as teachers and trainers credentialed in the Wilson Reading System®.
A Wilson Literacy Advisor and Implementation Team collaborate closely with the school or district to identify literacy goals and determine the ideal pathway to meet their needs. Through surveys, phone consultations, and/or site visits, the Wilson team seeks to obtain a deeper understanding of the context and challenges facing the school or district. Then, a comprehensive plan to support teachers through workshops/courses and coaching is prepared. Often, a multi-year road map is discussed with the goal of developing teacher-leaders capable of supporting fidelity of instruction and ongoing training for new teachers.
The COMPASS process begins in January of each year and commitments to schools and districts are made on a first-come, first-served basis until Wilson reaches its capacity to provide this level of service. Given the depth of our professional learning offerings and that support is only delivered by our highly-qualified team of Wilson Literacy Specialists and Wilson Credentialed Trainers, we are able to develop comprehensive literacy plans for approximately 250 schools/districts each year. It is strongly advised that the school/district contact Wilson well in advance of the school year to begin the planning process.